We all know how important clothes are. Fashion in clothing is one such thing which has always been around and is even developing every day. People or fashion designers come up with different and unique ideas. But at times, these ideas turn into disasters. Some of them are so hilarious that we literally question what exactly was happening or why was this even made. Nevertheless, people still by such clothes because it's cool to be different from the crowd. And no matter how stupid one would look, these clothes are made every day.
Here are the hilarious clothing disasters that will make you rethink your life!
1. Why was this even made? Such kind of clothing for babies? Seriously? 
2. Had these girls taken a trial of these clothing, they would have been saved from such disasters.
3. I guess the person who was making this was drunk. This is literally hilarious. 
4. I guess the lady does not really care about clothing disasters.
5. Can anyone explain why was this even made? What was the person thinking while printing this?
6. Probably a clothing line by Hitler. Who even comes up with such disasters.
7. I have no idea what Nike was thinking while making this. Hilarious or not but not the right thing for sure.
8. So, it is always good to look and go through the clothes before buying.
9. Um! Should I even comment on this hilarious disaster?
10. Maybe this was supposed to be a Halloween costume. 
11. This guy has his priorities sorted.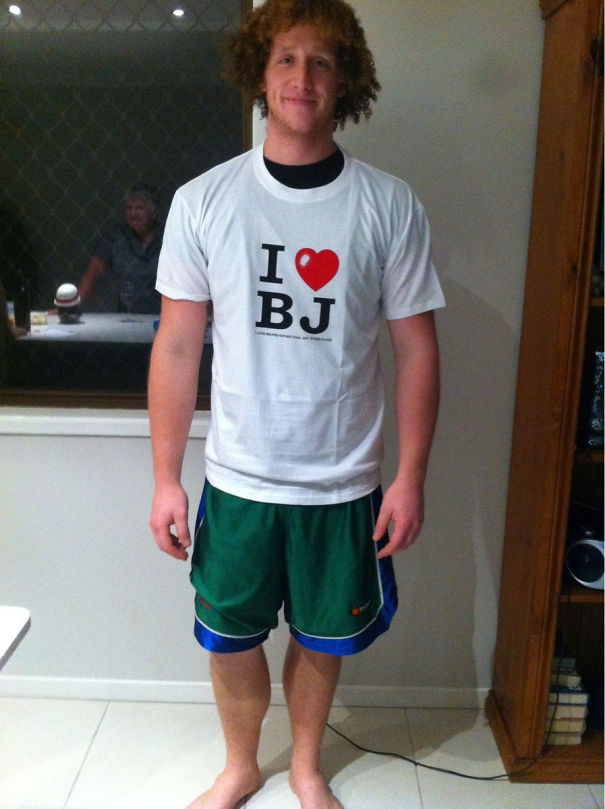 12. Wait, what? Are they supporting giving up?
13. I am dead sure that's not what the t-shirt says. Someone clarify this, please.
14. I am not sure if that's the right kind of clothing for children. That too at really young age.
15.  Things people do to gain TRP. 
16. Finally one cloth for everything. Where can I get this?
17. I literally want to unsee this. But not before making you all go through what I did.
18. Why are these people trying to be this negative? Who hates happiness? 
19. Did the person wear a curtain? Or what kind of fashion is this?
20. That happiness on the guy's face says it all.
21. Now, that's the kind of shirt I would love to wear.
22. I seriously had no idea about this. Staff for such things?